The local body elections are your chance to have your say on who makes the big decisions on the issues which touch our everyday lives.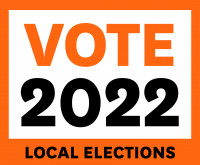 Election day is on 8 October 2022. The elections are held every three years by postal vote.
Key documents: Factsheet, FAQs, Nomination Papers and Pre-Election Report
Getting enrolled
To vote in Local Elections 2022, you must be enrolled to vote.(external link)
Those already enrolled or voters who enrol by 12 August, will receive their voting documents in the mail between 16 September and 21 September.
If you aren't already; pick up an enrolment pack from any postal agency, by phoning 0800 ENROLNOW (0800 36 76 56) or via the Electoral Commission's website(external link).
Standing for Council: who can be a candidate?
For those wanting to stand for Council, nominations open on Friday 15 July and close at noon on Friday 12 August.
To be a candidate for Council, you must be:
a New Zealand citizen
over 18 years old
You don't need any special qualifications. Elected members come from all backgrounds and walks of life.
To be effective you will need to bring a broad range of skills to the role:
Decision making and strategic thinking
Communication and community engagement
Relationship building and collaboration.
For more information, we're producing a guidebook for candidates and a Pre-Election Report which provides details on what Council does, its finances and challenges and opportunities.
How to become a candidate
Complete a nomination form before 12 August 2022
Get two people to nominate you – they must be over 18 and enrolled to vote in the area you wish to be a candidate for
Pay a nomination deposit of $200 – you may get a refund, depending on how many votes you receive
Learn about how the council works and your roles and responsibilities if you get elected.
What candidates need to do
You should:
Find out what is important to your local community
Learn about the TRC's local government structure and the role of councillors
You can also attend a Council meeting. Click here(external link) to see our meetings calendar.
Regulations for campaigning
What's involved in being an elected member
Being an elected member at any level is a serious commitment, even though your responsibilities and hours will vary according to the role you have and the community you represent.
It is a public role and will put you in the spotlight. You will be called upon to speak at meetings and events, and the media may ask for your views on certain topics.
Elected members help decide how TRC's money is spent, make decisions that will help define the future for our communities, build relationships with Iwi/hapū, community groups and neighbouring local authorities, decide how to meet the current and future needs for infrastructure, review and set policy and strategy and monitor performance of the Council against objectives and measures.
On any given day, an elected member may:
read and prepare for the upcoming week's meetings
vote in various decision-making meetings and committees
engage with the public to hear their views
attend events like public meetings, or the opening of a public amenity.
More information about becoming a candidate
The TRC system
The TRC uses the first past the post (FPP) electoral system for the local body elections.
There is a change at this election with the addition of a Māori ward for the whole of Taranaki and the reduction in the number of South Taranaki Constituency members from three to two.
Depending on where voters reside or pay rates or if they enrolled in the Māori electoral roll, voters will elect:
Five members from the New Plymouth General Constituency
Two members from the North Taranaki General Constituency
One member from the Stratford Constituency
Two members from the South Taranaki General Constituency
One member from the Taranaki Māori Constituency.
Election timeline – key dates
Nominations open - Friday 15 July
Candidates' information day - Saturday 16 July (Hawera 9am, Stratford 12pm, New Plymouth 3pm)
Nominations close - Noon, Friday 12 August
Voting packs delivered - From Friday 16 September
Voting closes - Noon, Saturday 8 October