Hollard Gardens provides the ideal environment for students, teachers and parents to learn all about sustainable practices in the garden.
The aim of the visit is for students, teachers and parents to gain valuable skills that they can then take back to use at school or home.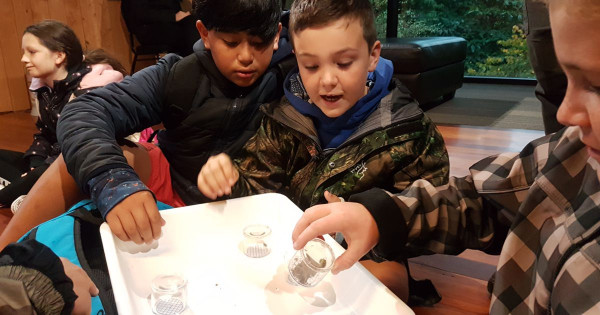 School visits typically run 10:30am to 1:30pm. Due to the practical and interactive nature of the visit, we recommend limiting the size of the group to 30 students with appropriate adult help. There is a limit to how many guided visits we can run in one term. However, if we're all booked up we can always advise you on what to do for a self-guided tour.
Students should bring their own lunch and water bottle. The Hollard Centre will be available for breaks, shelter and bag storage.
Activities covered during a visit include: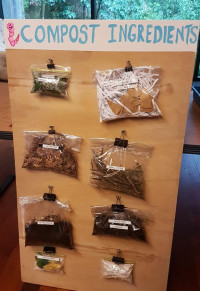 Composting
Composting at home and at school is a win-win.It provides an environmentally friendly way of disposing of food scraps and garden green-waste and produces quality home-grown compost if done correctly. Students will learn how to layer the correct mix of 'greens' (nitrogen) and 'browns' (carbon) by making their own compost heap with the raw ingredients provided. They also get to see a variety of different composting techniques used at Hollard Gardens.
Worm farming
Worm farms are a great way to recycle kitchen waste and food scraps into one of the best garden fertilizers available. Students will learn how to make their own worm farm and what type of food scraps to add. They can also check out the hungry tiger worms in the Hollard Garden bath tub worm farm.
Bug quiz
Invertebrates are key to the functioning of any healthy garden. Students will learn why bugs are so important and how to identify them in a bug quiz using creepy crawlies collected from Hollard Gardens.
Garden nature tour
The combination of exotic and native plants at Hollard Gardens attracts wildlife all year round. On the nature tour, students will learn how to identify native bird species based on sight and call.
The tour finishes off at the playground where the students can burn off any remaining energy before they return to school with all of their newfound knowledge.
We can adapt the schedule according to your needs and interests. If you have any further requests relating to sustainable gardening practices don't hesitate to get in touch.