Find out more about Taranaki Catchment Communities and its work across the region to protect and enhance freshwater and safeguard biodiversity values within water bodies.
Winner
Taranaki Catchment Communities – For taking action to protect and enhance water quality and biodiversity values within water bodies in Taranaki.
The group is made up of farmers with a shared passion for a sustainable future. They work on a range of initiatives around Te Maunga, raising awareness of how fundamental freshwater is to our environment.
Paul Turner, Taranaki Catchment Communities Project Leader, says: "For us, water has always been an integral part of our culture and how we look after ourselves, our lifestyle in New Zealand. It's maintaining that level of enjoyment in our waterways that we had in past generations and making sure future generations can have that same respect, understanding and love for what we've got here."
Highly commended
Otaraua Hapū Taiao Team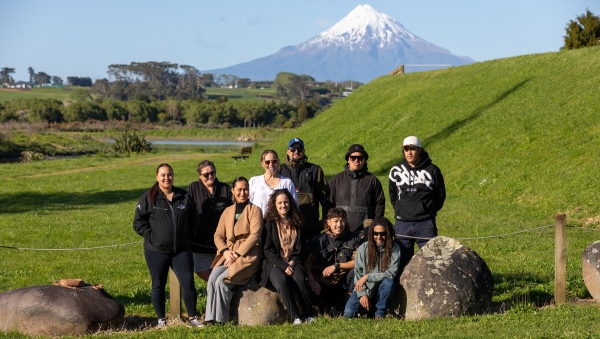 This hapū is doing the hard mahi for the environment. Their dedication and commitment to improving environmental outcomes in their rohe is outstanding and involves efforts to improve water quality, plant native trees and control pests. They were commended for the breadth and impact of their work.
Sponsor - SLR Consulting