Find out more about Rāhui Tīma and the highly commended awardees and their work in environmental action in the community.
Winner
Rāhui Tīma - For working collaboratively to take action to protect or enhance the environment, or increasing understanding of environmental issues.
This project is protecting shellfish along 70km of the Taranaki coastline, from the Herekawe Stream in New Plymouth to the Taungātara Stream just south of Ōpunake. The rāhui (protection) on the marine environment is the largest in the country and is protecting key ecosystems and mātaitai (shellfish or seafood) reefs.
Mahara Okeroa, Rāhui Tīma co-ordinator and Parihaka kaumātua, says: "I just want to acknowledge all the support that we've been given. I want to acknowledge that the best possible way of going forward is community based and that we can coalesce and work together as people."
Highly commended
Tama Blackburn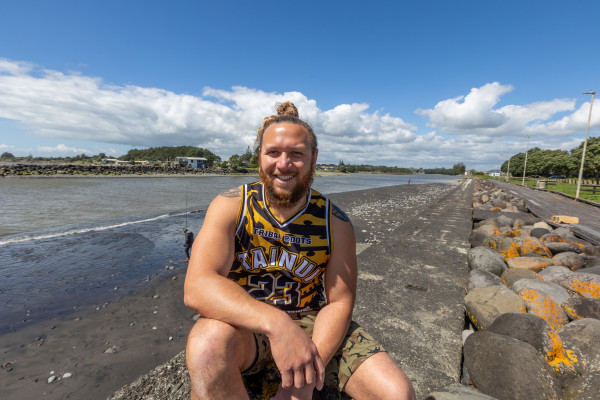 Tama is the founder of Waitara Taiao, which has established and now maintains more than 200 predator traps around Waitara. Through this kaupapa and his other environmental mahi, Tama has educated, inspired and mentored many within his community. Tama's tireless dedication to safeguarding the taiao is truly commendable and he sets a remarkable example for all.
Ngā Motu Marine Reserve Society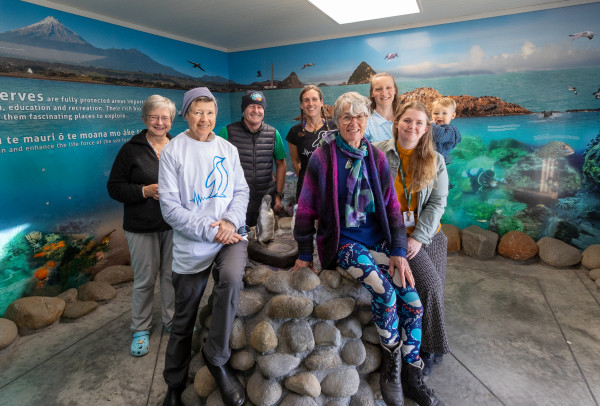 For nearly three decades, the Ngā Motu Marine Reserve Society has been pivotal in advancing environmental initiatives in Taranaki. Their relentless efforts led to the establishment of the Tapuae Marine Reserve and they are involved in promoting marine conservation, scientific research and environmental awareness. One of their many successes has been the monitoring of little blue penguins in the region.
Sponsor - Methanex