There was no rainfall until 21 March for the majority of the region, with rainfall only recorded on between four and seven days.

Rainfall for March was varied, ranging between 44% and 147% of normal, with an average of 82% of normal.
Just five sites recorded above normal for the month, these were Bell Block (105%), Egmont Village (101%), Cape Egmont (102%), Te Kiri (111%) and Manaia (147%).
Year to date rainfall is sitting between 78% and 270% with an average of 145% of normal.
March 2022 rainfall maps
What you should know:
The site maps show data from a selection of the sites we monitor, but not all of them.

The distribution maps are based on mathematical modelling and may not accurately represent actual rainfall in some unmonitored areas.
Click on each map for larger version.
MONITORED SITES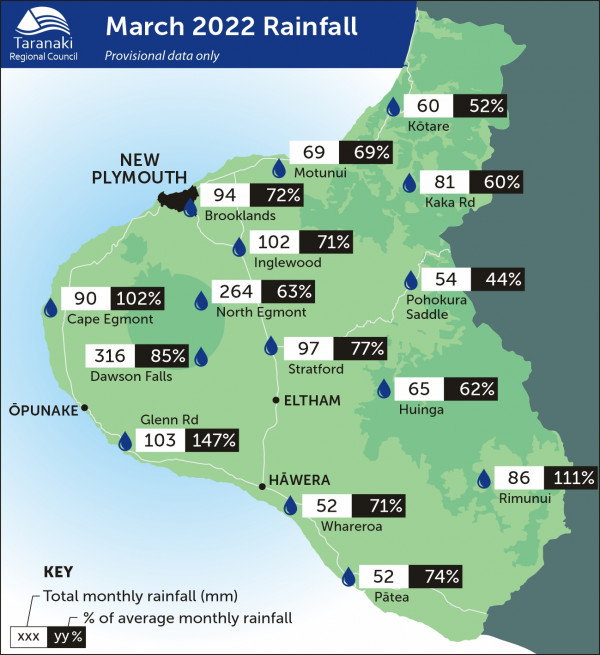 RAINFALL DISTRIBUTION