Keyboard users and screen reader users: After selecting an option from one of the combo boxes below, pressing Tab will take you to the timetable page.
City (Ariki St) to Bell Block/Waitara
Map showing Route 20 - Bell Block/Waitara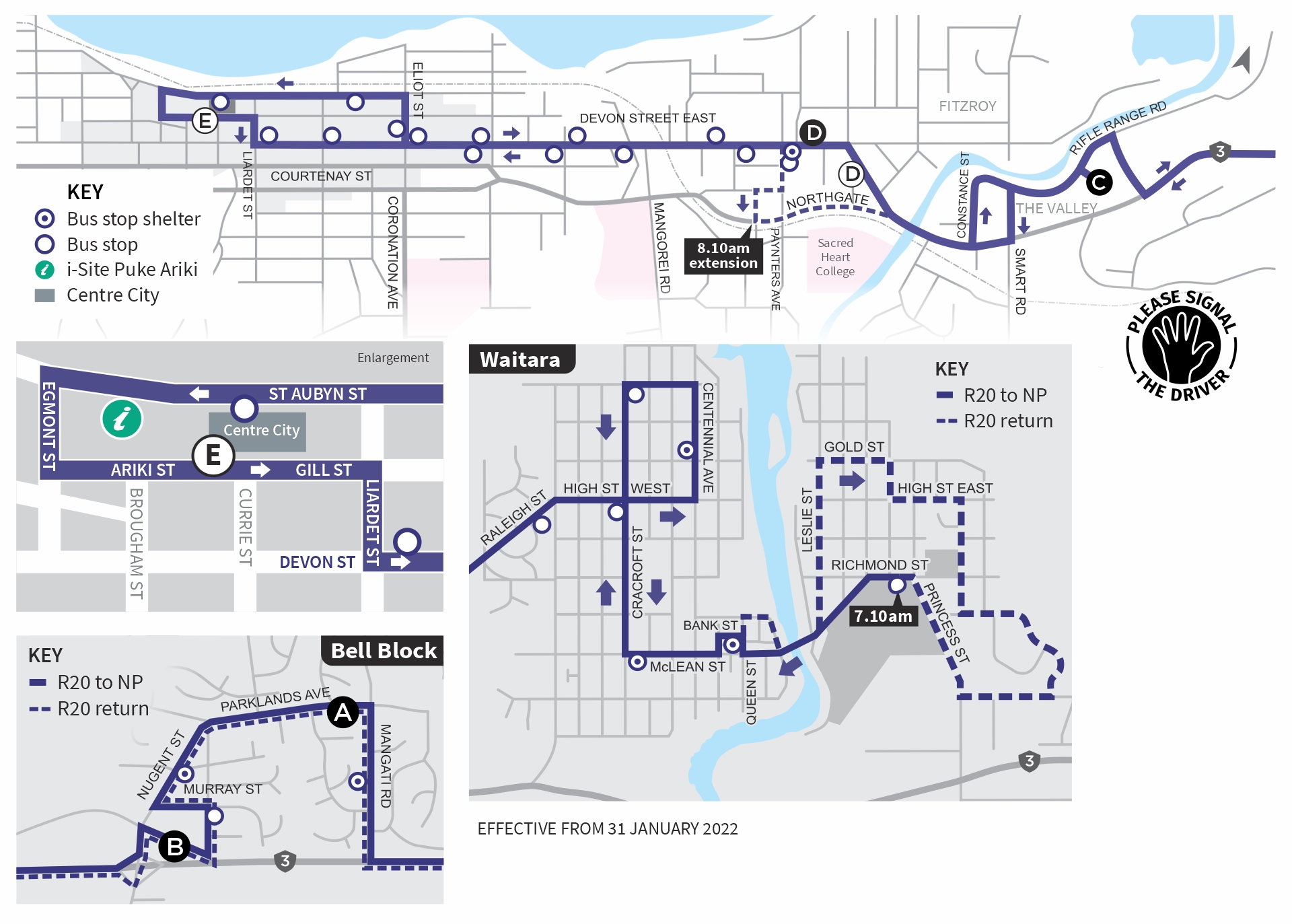 Citylink fares - Bell Block-Waitara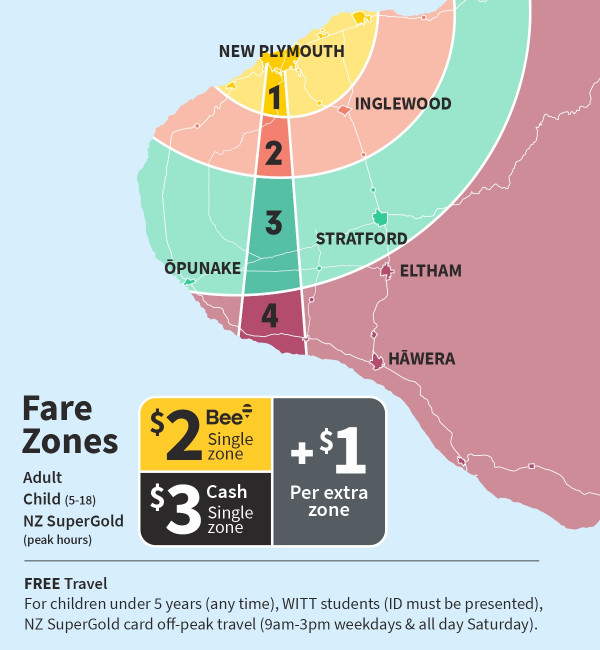 Transfer tickets
Bee Cards: If you tag on to another bus within an hour, no charge will apply for the second trip.
Bee Cards
Bee Cards are the preferred method of contactless payment. Bee cards cost $5, plus a minimum top-up of $5. The minimum recharge amount is $5.
They can recharged on the bus (cash only). Cards can be obtained online at www.beecard.co.nz(external link), or from one of our Taranaki retailers:
New Plymouth i-SITE located within the Puke Ariki building on St Aubyn Street, New Plymouth | 10am-5pm daily
Tranzit at 15 Sunley Street, Westown | 8am-5pm Monday to Friday
Bell Block Library at 88 Parklands Avenue | 9am-5pm Monday, Wednesday & Friday, 9am-6pm Tuesday & Thursday, 9am-12pm Saturday
Waitara Library at 15 Queen Street | 9am-5pm Monday, Wednesday & Friday, 9am-6pm Tuesday & Thursday, 9am-12pm Saturday
Stratford i-SITE inside the Stratford Library in Prospero Place | 8.30am-5pm Monday to Friday, 9am-1pm Saturdays
South Taranaki i-SITE at 55 High Street, Hawera | 8.30am-5pm Monday to Friday, 10am-3pm weekends
Pickering Motors Ltd at 11 Tennyson Street, Opunake | 7.30am-5pm Monday to Friday
Links and downloads