September rainfall ranged from 75% to 172% of normal at our monitored sites, with an average of 106%.
Pātea was at the wet end of the scale, its 153mm being 172% of normal September rainfall. At the dry end was Bell Block, with 105.6mm or 75% of normal. Our sites on te maunga were near or above normal, ranging from 95% to 141%.
Year-to-date rainfall ranges from 85% to 124% of normal, with an average of 101%. Dawson Falls is at 124% with 5607mm - this is 95% of its normal annual rainfall with a few months still to go. Omahine in the eastern hillcountry is on just 85% with 1129.5mm.
September 2021 rainfall maps
September 2021 rainfall maps [PDF, 271 KB]
What you should know:
The site maps show data from a selection of the sites we monitor, but not all of them.

The distribution maps are based on mathematical modelling and may not accurately represent actual rainfall in some unmonitored areas.
Click on each map for larger version.
MONITORED SITES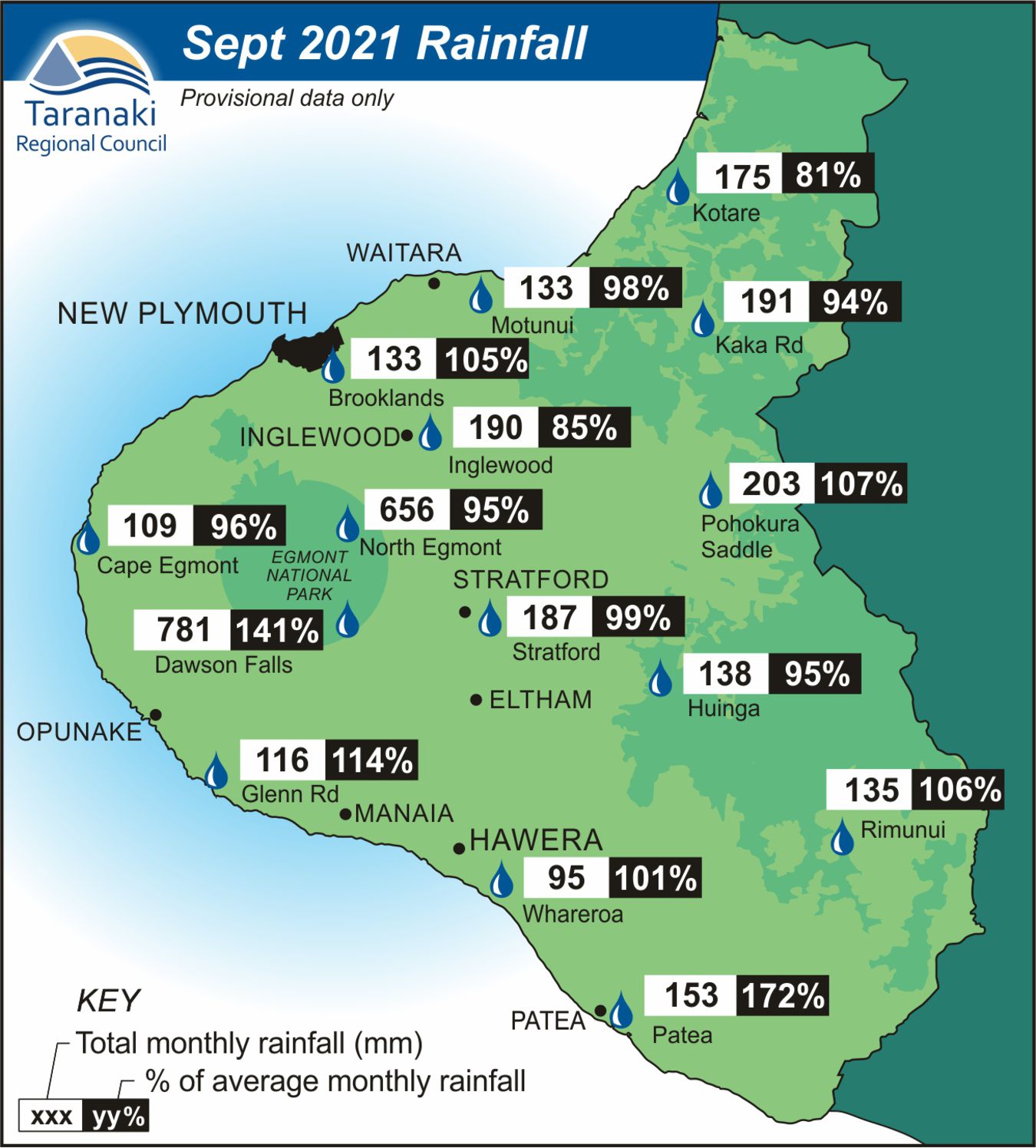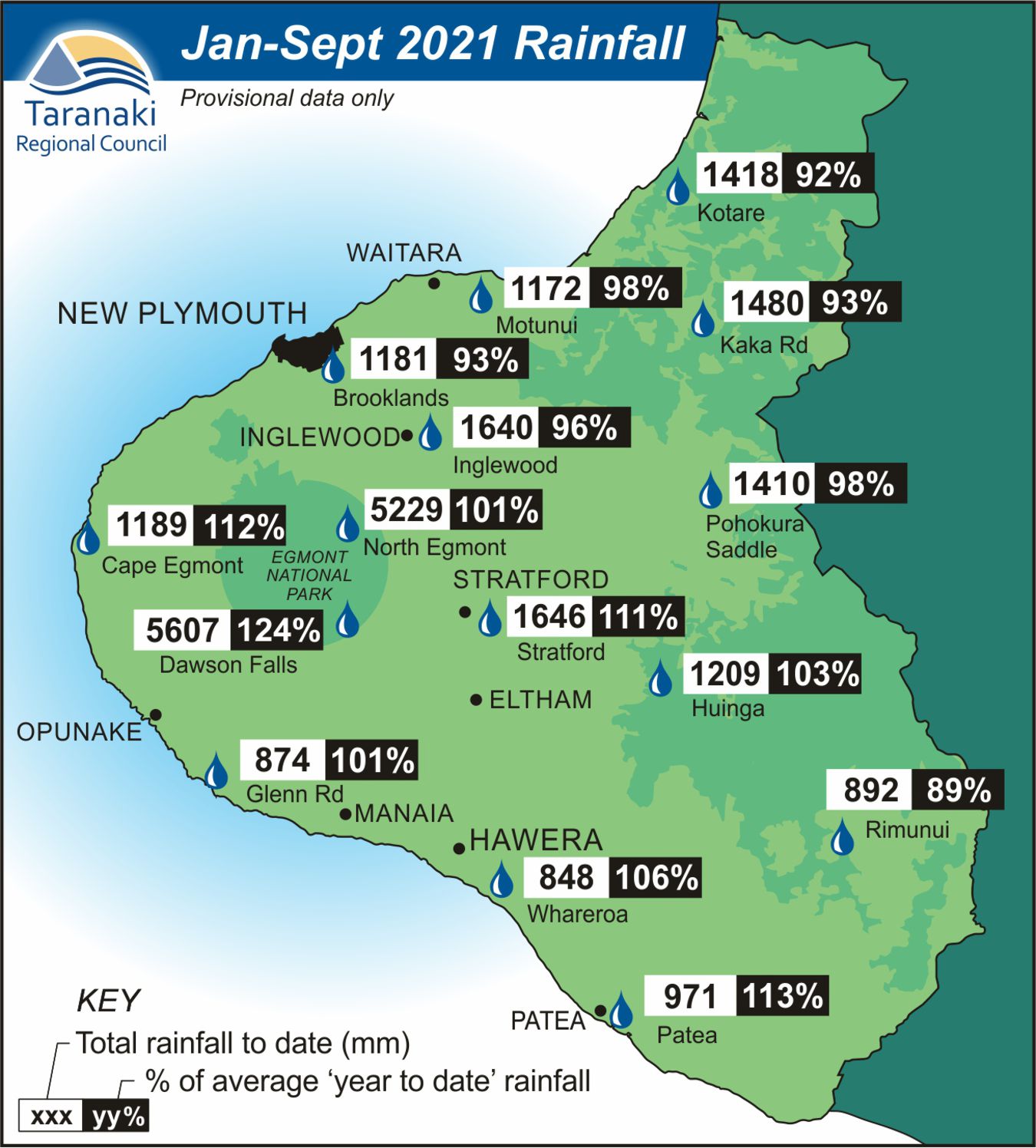 RAINFALL DISTRIBUTION