November was drier than average across Taranaki, with only six of our 27 monitored sites recording more rain than normal.
Rainfall totals varied from 46% to 139% of normal, with an average of 88%. The 45% mark was at Dawson Falls, with 191.5mm. At the other end of the scale, Mangatete Rd near Ōkato was on 139% with 186mm. The six sites with above-normal rainfall for the month were Hillsborough (128%), Brooklands (112%), Everett Park (100%), Pohokura Saddle (124%), Mangatete Rd (139%), and Pātea (134%). At our monitored sites on te maunga, totals ranged from 46% to 73% of normal.
Rainfall in spring (September to November) ranged from 76% to 123% of normal, with an average of 97%. Ten were above normal: Dawson Falls, Omaru in the eastern hillcountry, Pātea, Stony River, Pohokura Saddle, Everett Park, Egmont Village, Bell Block, Brooklands Zoo and Hillsborough.
Year-to-date rainfall is sitting between 84% and 116% of normal, with the average bang on 100%. Dawson Falls, with 6401mm, is at 116% of normal. At the other end of the scale, Omahine in the eastern hillcountry is at 88%, with 1363.5mm.
November 2021 rainfall maps
November 2021 rainfall maps [PDF, 1.2 MB]
What you should know:
The site maps show data from a selection of the sites we monitor, but not all of them.

The distribution maps are based on mathematical modelling and may not accurately represent actual rainfall in some unmonitored areas.
Click on each map for larger version.
MONITORED SITES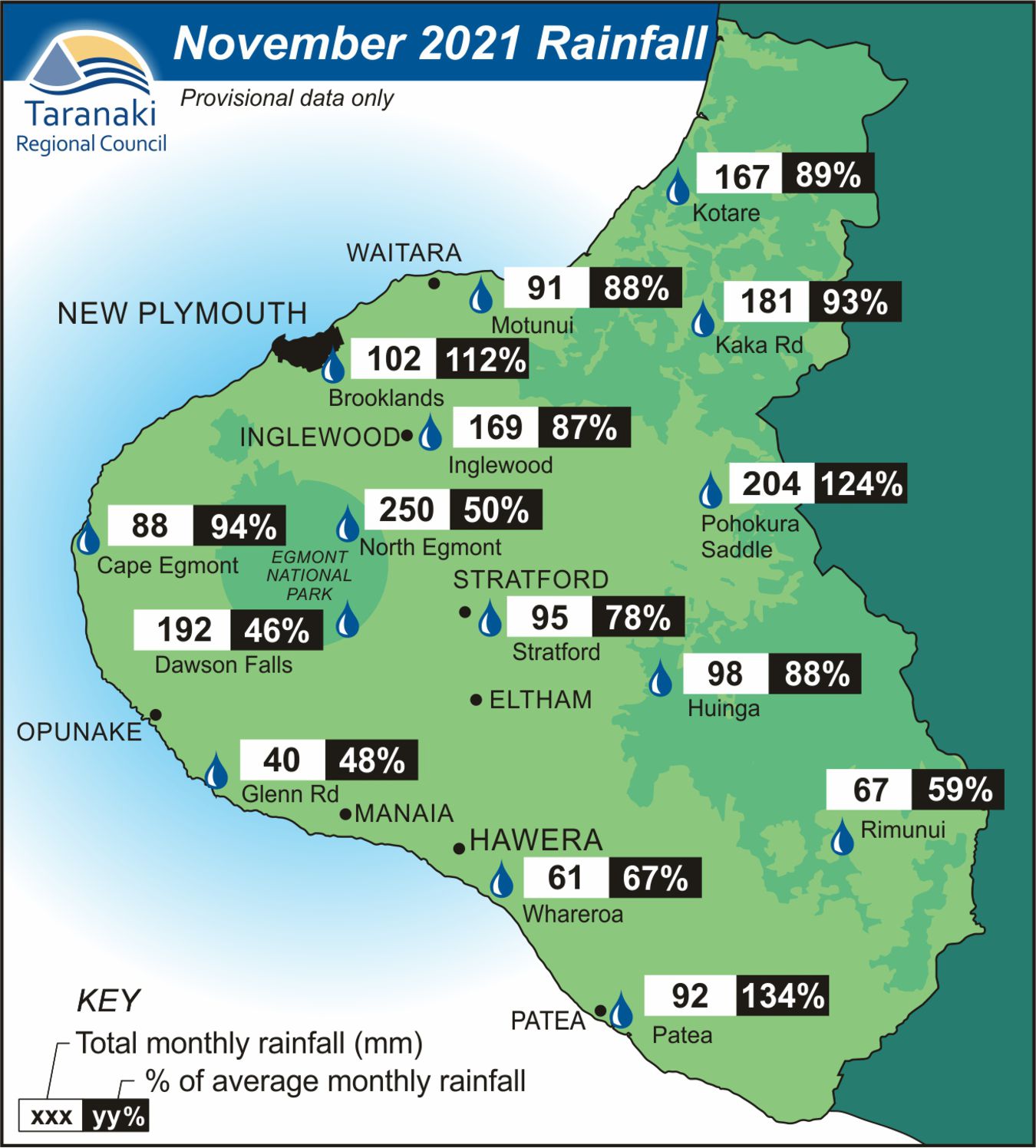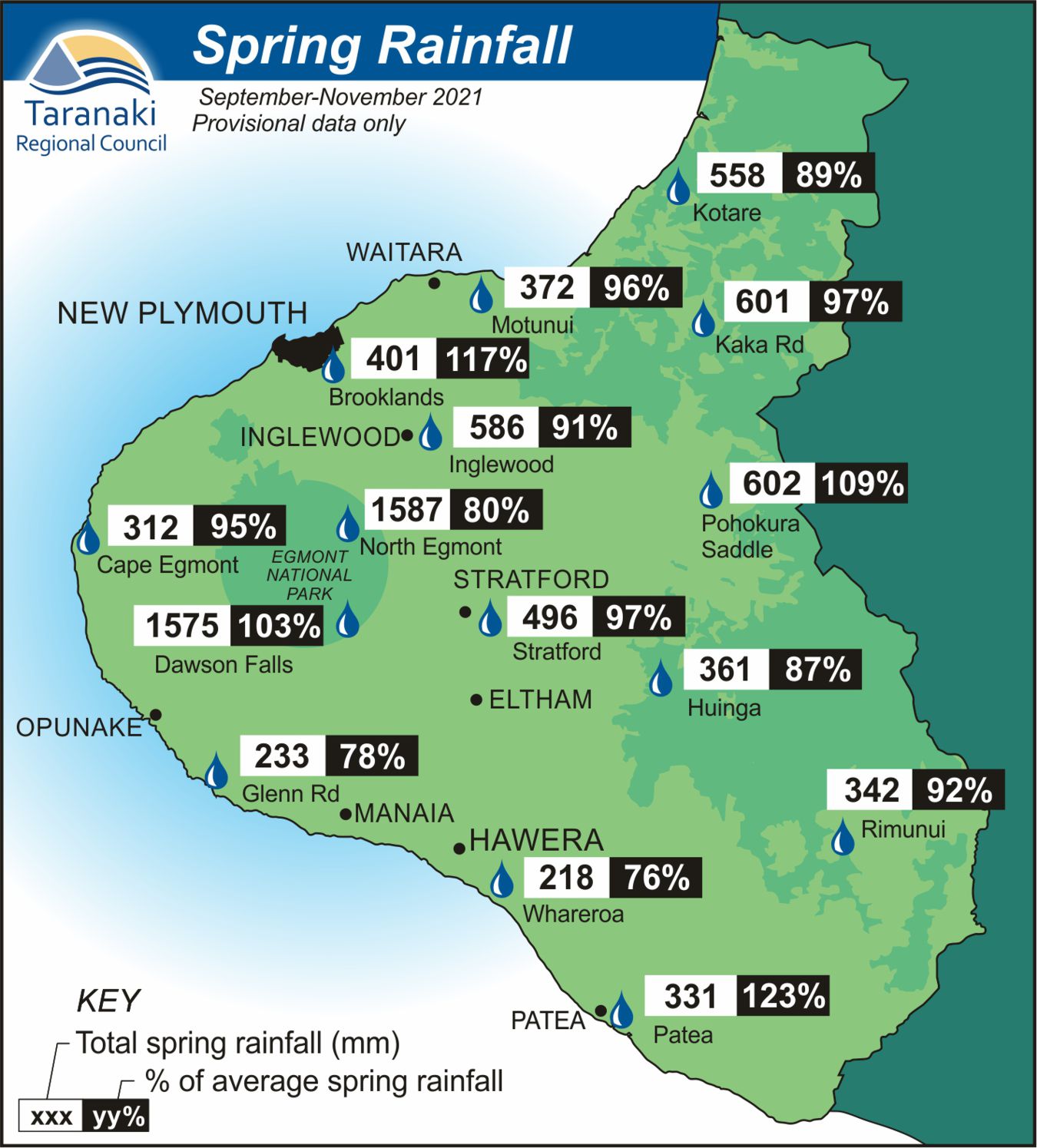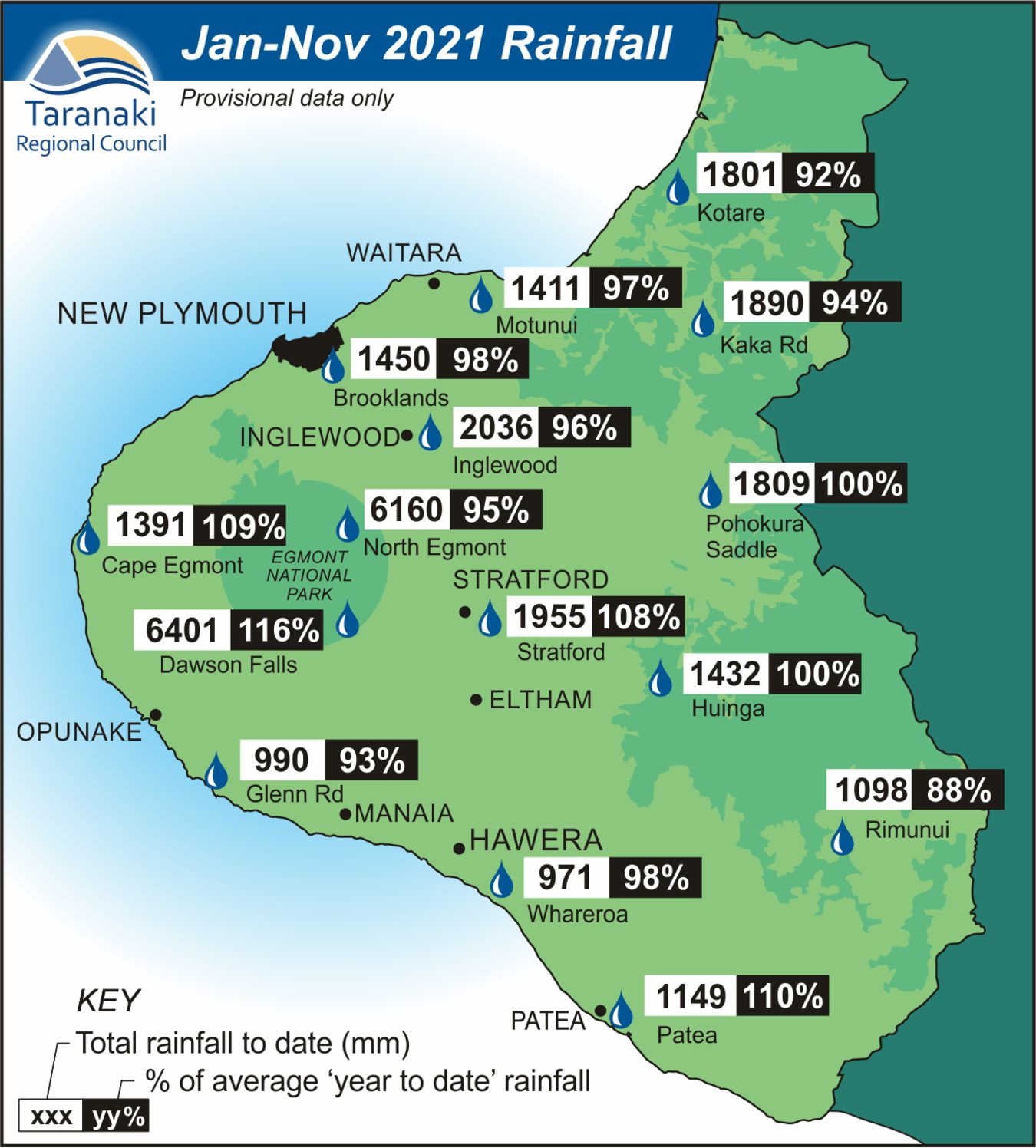 RAINFALL DISTRIBUTION