May rainfall varied from 63% to 158% of normal at our monitored sites, with an average of 103%.
Below-normal rainfall was recorded in the eastern hillcountry and from Ōpunake south to Waitōtara, while central Taranaki through to New Plymouth were above normal.
Te maunga rainfall sites recorded near or above normal, with totals between 99% and 113%.
Our gauges at Everett Park and the bush line at Mangorei recorded new May maximums of 303.5mm and 457.5mm respectively. At the other end of the spectrum, a new May minimum of 73.4mm was recorded on the coast at Waitōtara.
Year-to-date rainfall ranges from 69% to 124% of normal, with an average of 99%. North Egmont, the eastern hillcountry and South Taranaki are all below normal with between 69% and 99% of normal January-May rainfall.
May 2021 rainfall maps
May 2021 rainfall maps [PDF, 1.1 MB]
What you should know:
The site maps show data from a selection of the sites we monitor, but not all of them.

The distribution maps are based on mathematical modelling and may not accurately represent actual rainfall in some unmonitored areas.
Click on each map for larger version.
MONITORED SITES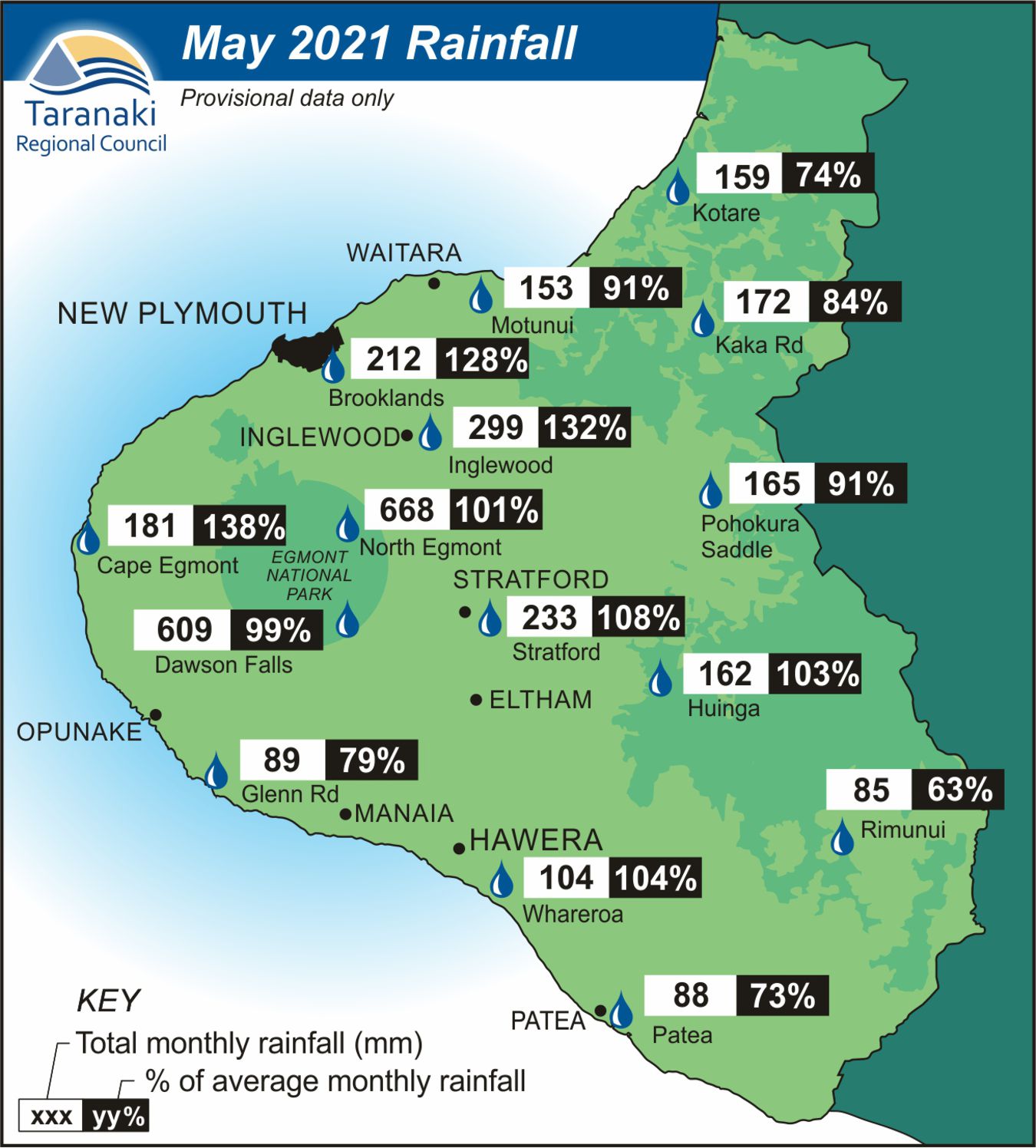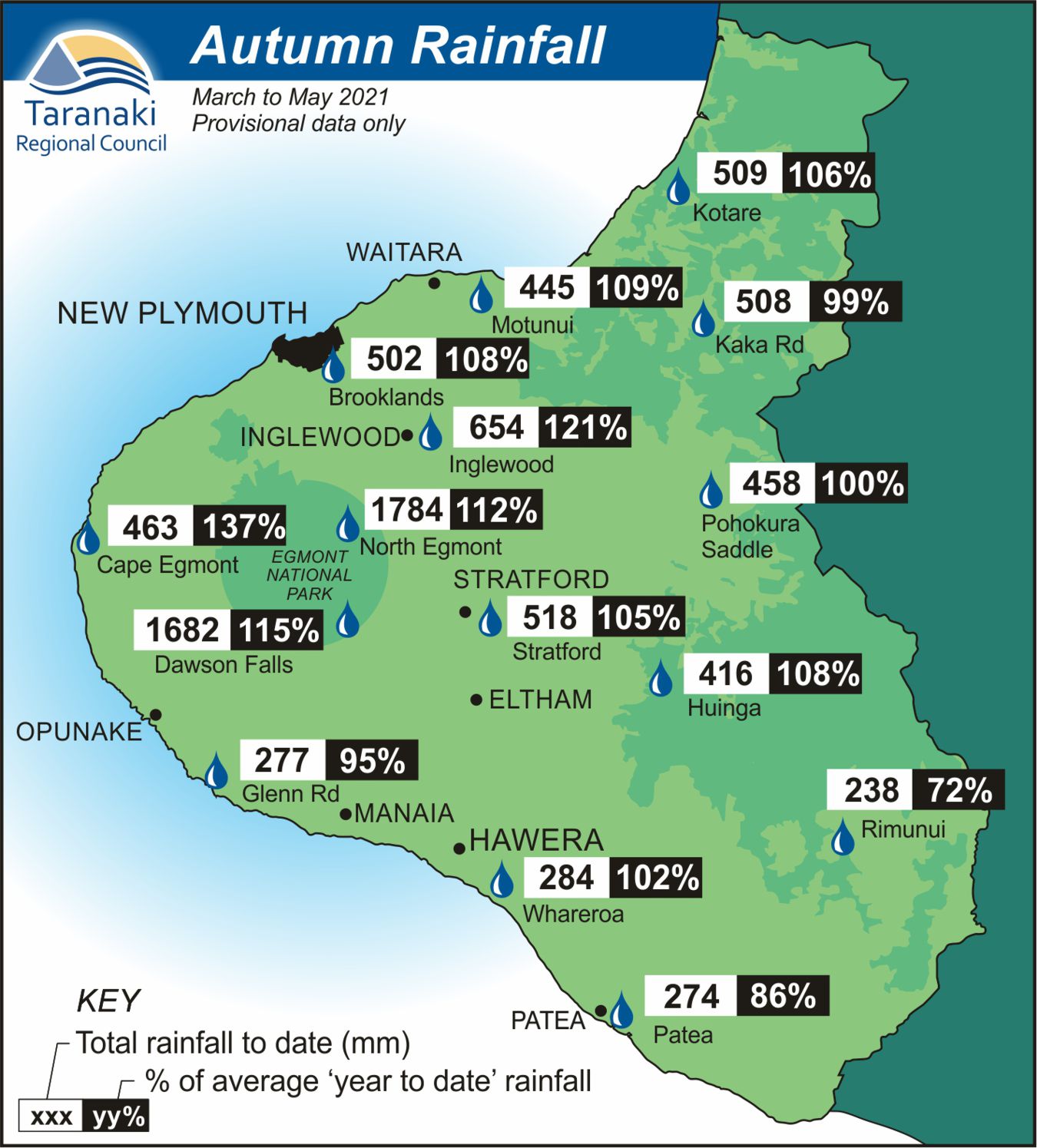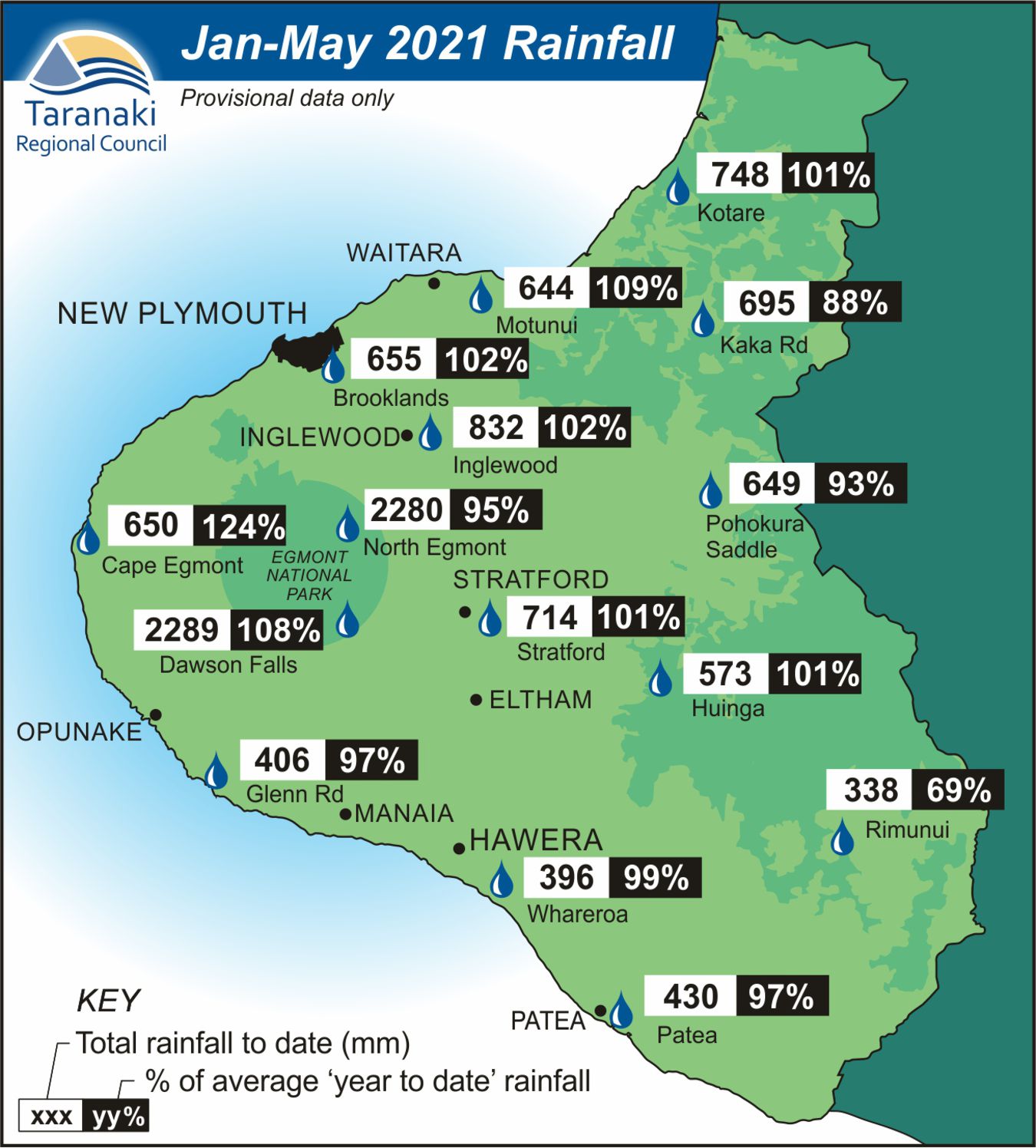 RAINFALL DISTRIBUTION