June rainfall ranged from 76% of 137% of normal at our monitored sites, with an average of 101%.

Pātea was at the top end, hitting 137% with 140.2mm, while Kotare (Tongaporutu) was at the other end of the scale with its 145mm being just 76% of normal.
Our sites on Taranaki Maunga recorded near normal rainfall, ranging from 96% to 104% of normal.
Taranaki got most of its rain in the second half of the month. Unexpected snow fell in the the Stratford and Midhirst areas on 27 June.
Year-to-date rainfall ranges from 74% to 116% of normal, with an average of 99%. Cape Egmont's 773.6mm is 116% of its normal half-year total, while Rimunui Station in the eastern hillcountry is at the 74% mark with 462mm.
At the halfway point of 2021, rainfall ranges from 34% and 56% of what's expected in a normal year, with an average of 46%.
June 2021 rainfall maps
June 2021 rainfall maps [PDF, 637 KB]
What you should know:
The site maps show data from a selection of the sites we monitor, but not all of them.

The distribution maps are based on mathematical modelling and may not accurately represent actual rainfall in some unmonitored areas.
Click on each map for larger version.
MONITORED SITES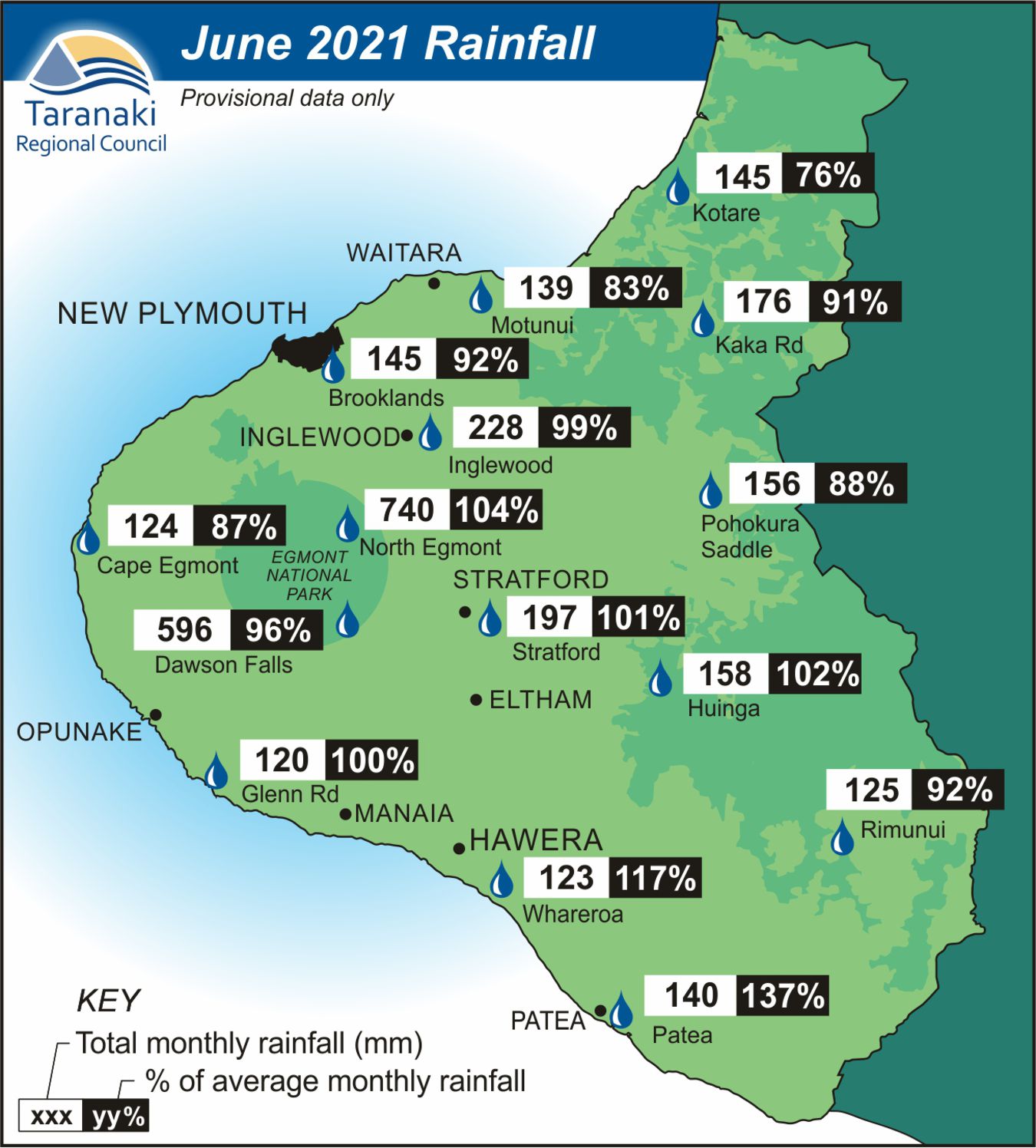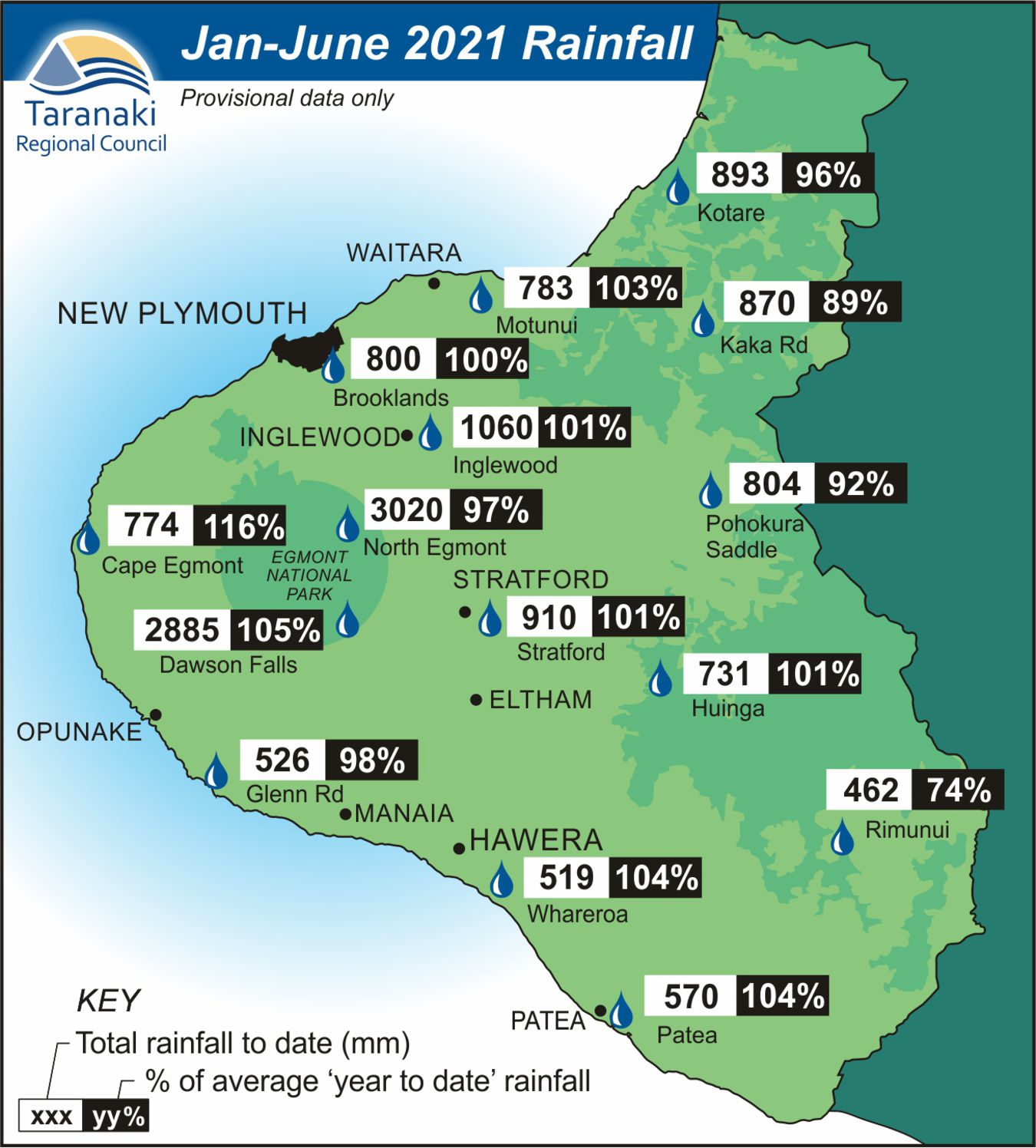 RAINFALL DISTRIBUTION