August rainfall ranged from three-quarters to one-and-a-half times normal at our monitored sites, with an average of 110%.
At the top end of the scale, Pātea recorded 162.2mm, or 149% of normal. At the other extream, Brooklands Zoo recorded just 74% of normal with 127.6mm.
Twenty-two of our 27 monitored sites were near or above normal for the month. The five below normal were Inglewood (87%), Brooklands Zoo (74%), Hillsborough (76%), Bell Block (82%) and Motunui 93%).
Winter rainfall (June to August) ranged from 79% to 137% of normal, with an average of 103%. Dawson Falls topped the scale with 2537mm to reach 137%, mainly because it recorded twice its normal rainfall in July. Brooklands Zoo and Hillsborough were both on 79% with 394mm and 446mm respectively.
Six other sites were below normal for winter: Bell Block (87%), Motunui (84%), Everett Park (94%), Inglewood (92%), Tongaporutu (85%) and Omahine in the eastern hillcountry (92%). Sites on Taranaki Maunga recorded 110% to 137% of normal for winter.
Year-to-date rainfall ranges from 84% to 121% of normal, with an average of 101%. Omahine's 979mm was just 84% of normal, while Dawson Falls has recorded 121% of normal to date with 4826mm. This site has already received 81% of its total average annual rainfall of 5928mm
August 2021 rainfall maps
August 2021 rainfall maps [PDF, 1.4 MB]
What you should know:
The site maps show data from a selection of the sites we monitor, but not all of them.

The distribution maps are based on mathematical modelling and may not accurately represent actual rainfall in some unmonitored areas.
Click on each map for larger version.
MONITORED SITES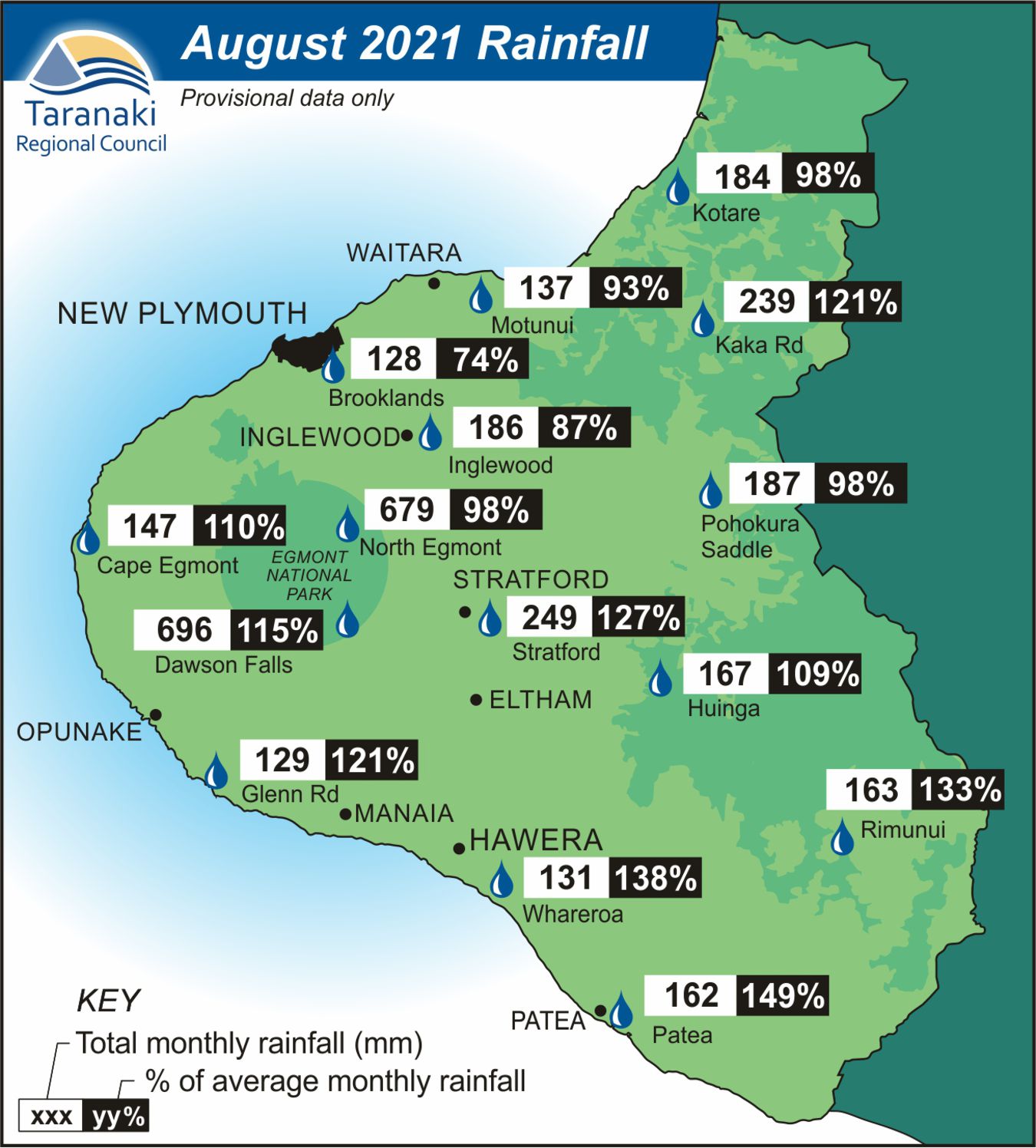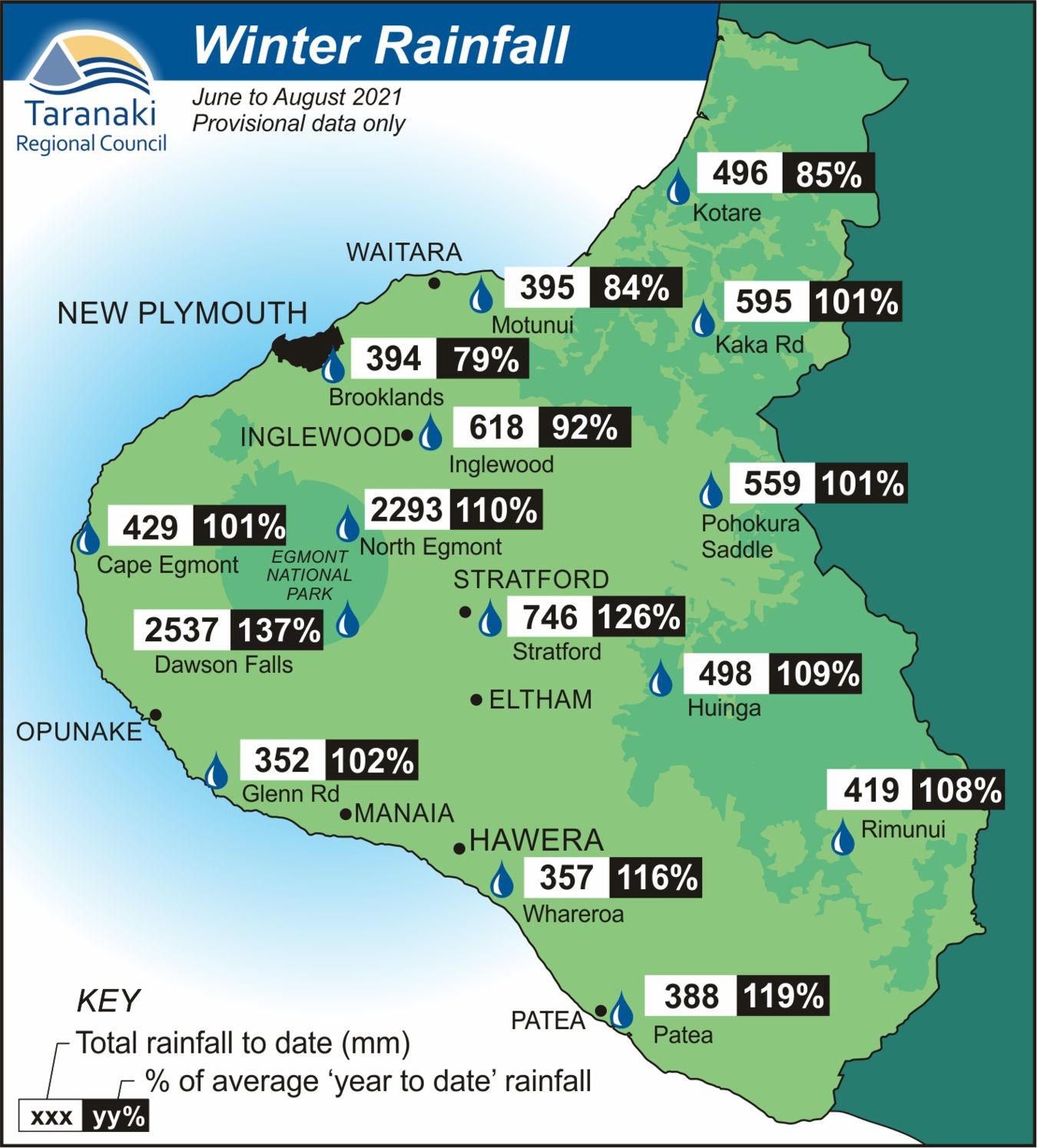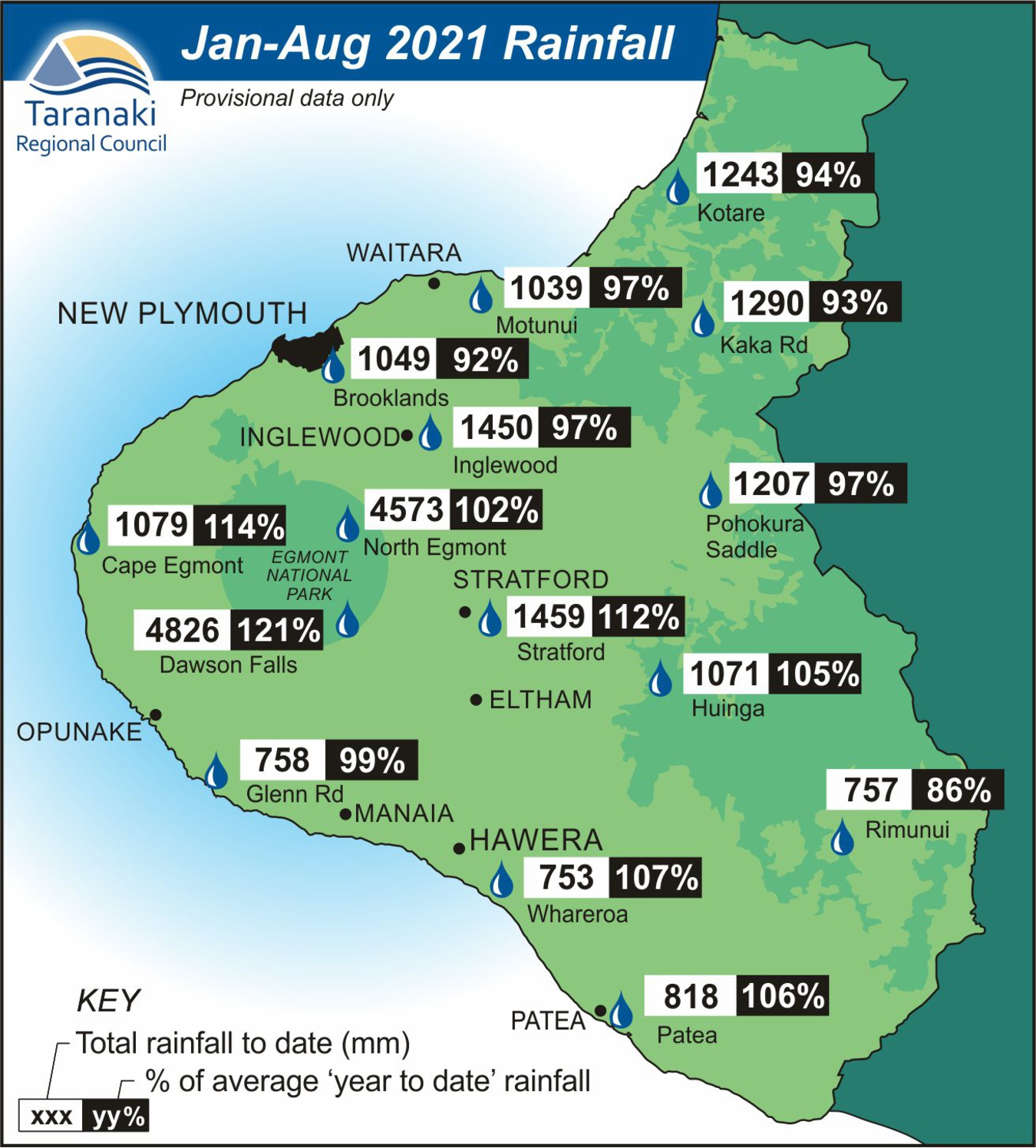 RAINFALL DISTRIBUTION