April was a relatively dry month across the region, with only one site recording more than its normal monthly rainfall. Rainfall at other sites averaged two-thirds of normal, with one down to a third.
Totals ranged from 35% to 94% of normal except for Dawson Falls on 105%. At the other end of the spectrum, our gauge at Rimunui Station in the Waitōtara Valley recorded just 41mm, or 35% of normal.
Year-to-date rainfall is sitting between 71% and 119% of normal, with an average of 98%. Ten sites are at or above normal: Dawson Falls (111%), Hillsborough (105%), Motunui (115%), Egmont Village (105%), Mangehu – Toko (100%), Kotare – Tongaporutu (112%), Ōkato – Mangatete Rd (103%), Cape Egmont (119%), Manaia (104%) and Pātea (105%). Rimunui Station, on the other hand, has recorded just 71% of normal.
April 2021 rainfall maps
April 2021 rainfall maps [PDF, 723 KB]
What you should know:
The site maps show data from a selection of the sites we monitor, but not all of them.

The distribution maps are based on mathematical modelling and may not accurately represent actual rainfall in some unmonitored areas.
Click on each map for larger version.
MONITORED SITES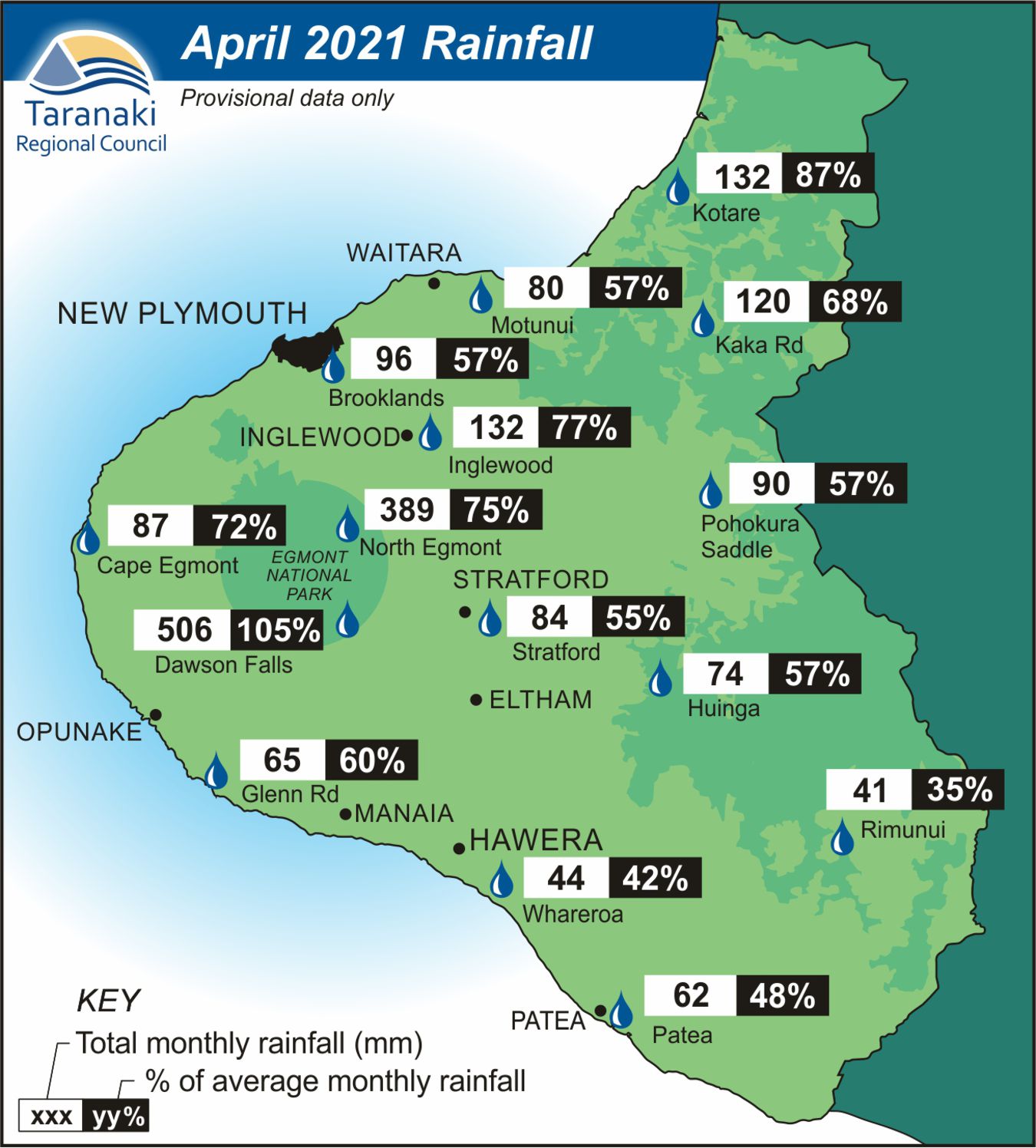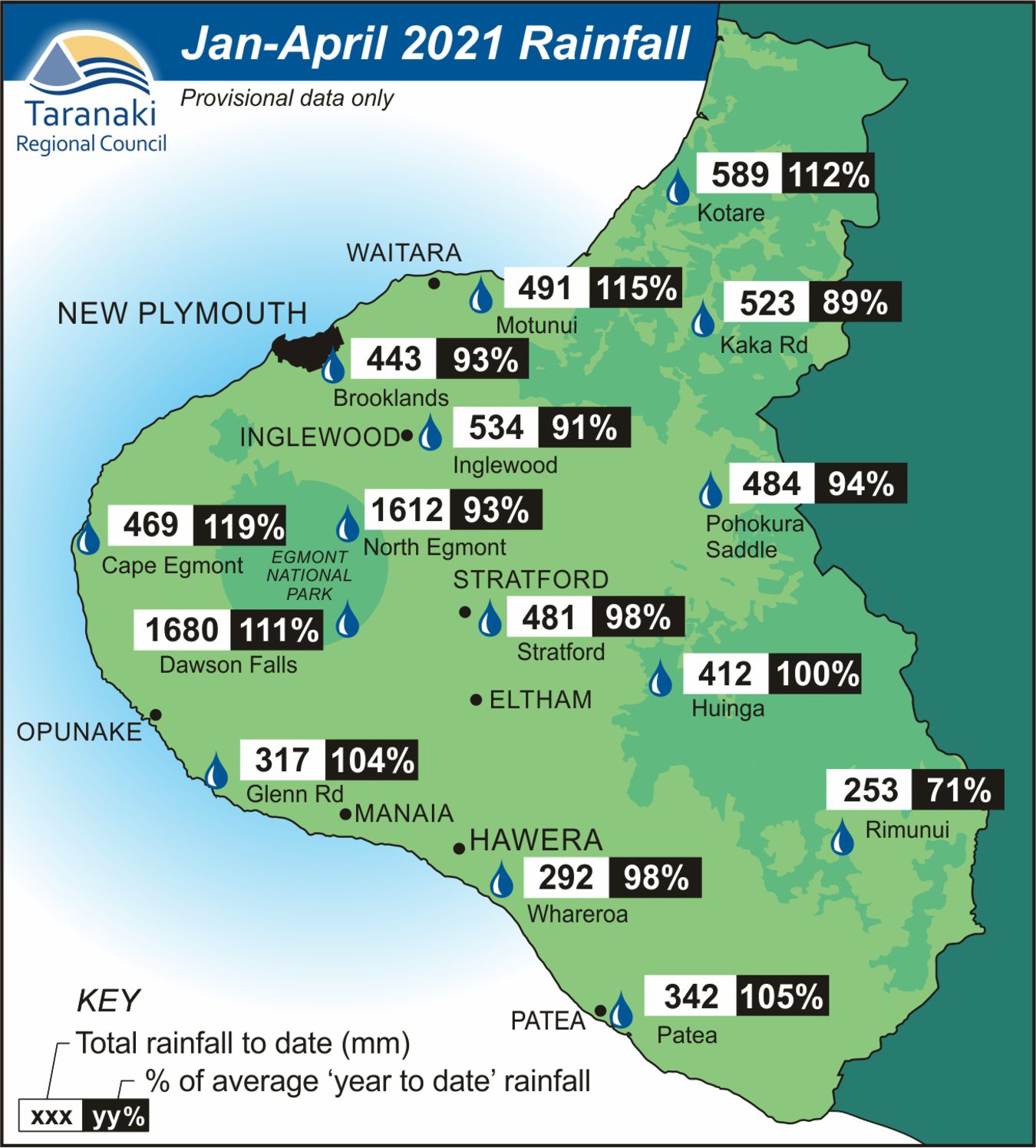 RAINFALL DISTRIBUTION