Please arrive 5-10 minutes prior to the scheduled departure time.
Keyboard users and screen reader users: After selecting an option from one of the combo boxes below, pressing Tab will take you to the timetable page.
Ōpunake to New Plymouth
BOOKINGS ESSENTIAL BY 8.30AM DAY OF DEPARTURE
Ph 0800 22 11 20 (Pickerings)
Map showing Southlink - Ōpunake-New Plymouth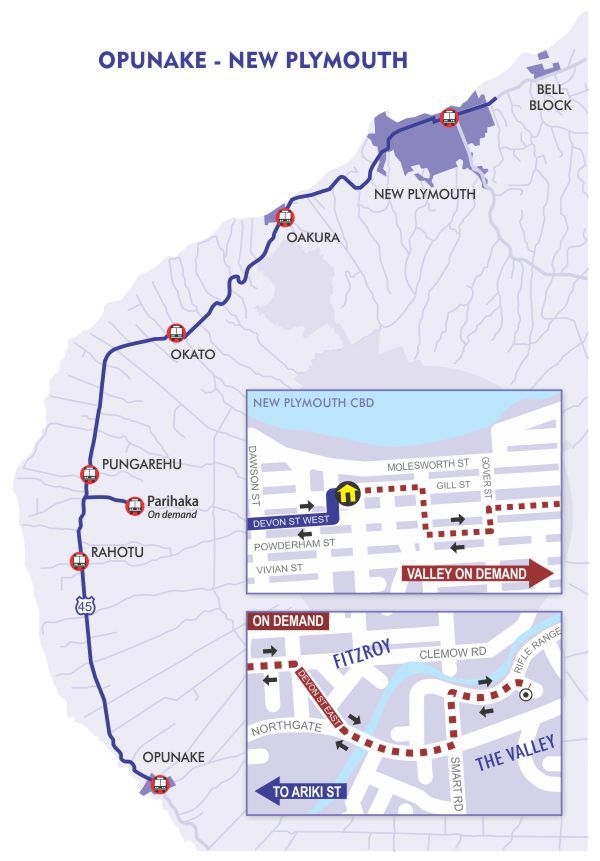 Southlink fares - Opunake-New Plymouth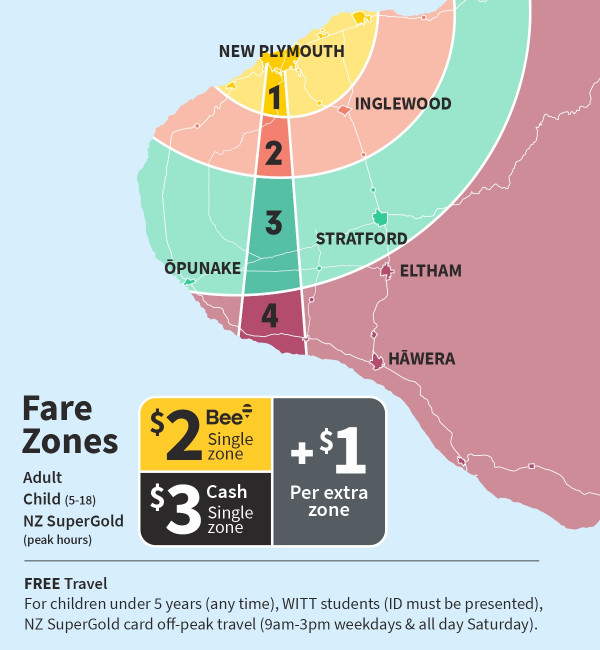 ACCESS FARES
Under the Access scheme, discounted fares are available for people with permanent or temporary disabilities.
The scheme is for people with any permanent or temporary disability that prevents them driving a private vehicle.
To enquire about Access tickets, contact the Taranaki Disabilities Information Centre on 06 759 0019.
SUPERGOLD CARD
Holders of SuperGold Cards can travel free on off-peak Southlink services (those running between 9am and 3pm).
The SuperGold Card is available to all eligible New Zealanders aged 65 or over and those under this age who receive NZ Superannuation or the Veterans Pension.
For more information, go to www.supergold.govt.nz(external link).